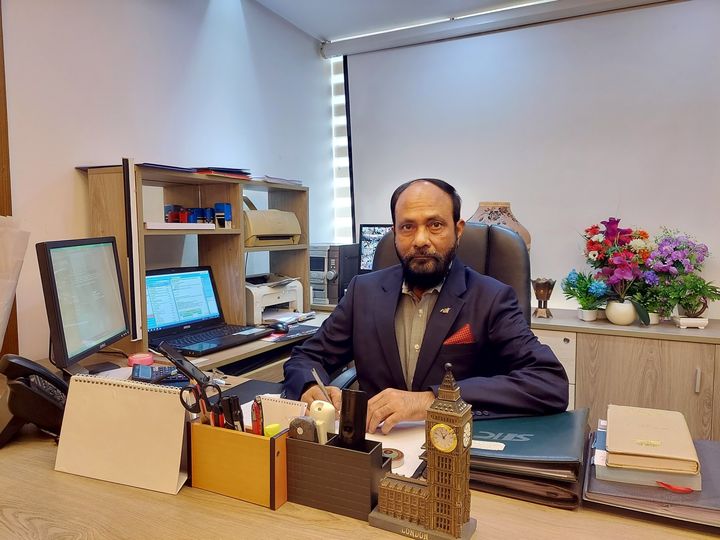 As the Chairman of our esteemed company, I would like to express my gratitude to our esteemed customers, whose unwavering loyalty and trust in our products have served as a constant source of motivation for us. We remain committed to extending the highest level of services and delivering value for their hard-earned money.
Our company has always been dedicated to bringing the power of Information Technology to the rural areas, and we continue to focus on addressing the unique needs of our customers with our rugged, efficient, and reliable analysis and automation solutions and products. We strive to align ourselves with the world's best, while maintaining constant interaction with our customers to understand their evolving needs and be well-prepared to meet them.
Thank you once again for your continued support and trust in our company.
Best Regards,
Mohammed Abdul Hakim, Chairman
Message from Managing Director
Over the past decade, we have focused our efforts on building a company that is dedicated to helping our clients share knowledge and create innovation. As the Director of Operations, I feel privileged to be a part of this journey and excited about what lies ahead for us.

While we have grown significantly in size and scope, we have remained steadfast in our commitment to delivering exceptional client service and upholding our core values. These include a relentless pursuit of excellence in everything we do, leading by example, maintaining transparency and integrity, and focusing on both our clients and employees.
As we look to the future, we remain committed to these principles and will continue to strive towards our vision of being a leading provider of innovative business solutions. Thank you for your continued support and trust in Unique Business Systems Limited.

Best Regards,
Habiba Nasrin Rita, Managing Director
Message from Marketing Director
I am overwhelmed to have inherited a fine business entity. Very few people are provided with such opportunities, and for this i am eternally indebted to my elders. In our organization, we have managed to cultivate a cordial relationship with our clients and business associates, their good opinion about us for the services we provide, are a priceless asset. Our company has withstood the vagaries of time for 30 years. In its 30-year presence in the information technology industry, unique business systems limited became a key player with significant experience and know-how in the field of competitive market.
We commit ourselves to pursuing our goals with the same dedication and diligence so that unique business systems limited continues to rank among the leading, healthy and prevailing business units of Bangladesh. The pride we carry in our results is because of the teams. Their efforts, collective and individual, allow us to continue to face new challenges.
Best regards
Hamza Bin Hakim, Director Marketing